Social Media Monitoring
Top Five Social Media Tools Every SME's Needs for Managing Brand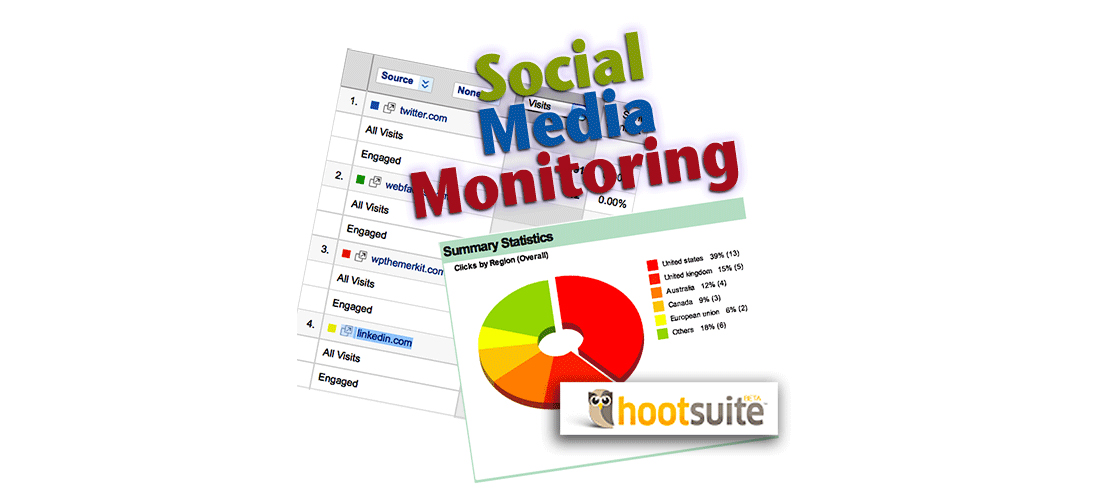 Top Five Social Media Tools Every SME's Needs for Managing Brand
Do you want to play a stand-ahead role in building your online brand prominence on the social media networks? If it is so then you have to embed some tools in your social marketing plan which helps you to establish a direct line of communication with the clients and any internet users. In the fast pacing world, every internet savvy user is active on social channels and does instant access on the web to find new products and services. If you are really looking for the social media marketing tools to reap more out of your marketing then here is the top five tools that you can use to integrate huge engagement and revenue while building the strong online presence.
TweetDeck- This marketing tool is great and available free of cost. It is easy to use Twitter management platform where you can oversee all aspects of your Twitter account on single interface. Tweet Deck allows users to customize their display by enabling or disabling various columns. Social media professionals can use Tweet Deck only for managing Twitter profiles because it doesn't support any other social channels.
HootSuite- Hoot suite is a fantastic social media marketing tool that helps you to manage multiple social streams like Facebook, Twitter, LinkedIn, Google+ and Foursquare etc. This platform allows you and your team members to delegate between responses to fans and followers respectively. Hoot Suite eliminates the stress of coordinating responses and potentially overlooking valued users. It is one of the most popular social tools to streamline all the channels and generate revenues to your online business.
Sprout Social- This is a very effective social media marketing software that allows you to manage multiple social accounts at one platform. Signup for Sprout social is like a breeze. The community doesn't ask you about any credit card detail either. On the flip side, you can use the account free for 30 days as a trial. It allows users to sync their Twitter, Facebook, Google+, LinkedIn and Feedly accounts. It asks for brand name and time zone upfront which is very essential while dealing with social media. Start posting your social updates with Sprout Social and see the amazing results.
Social Mention- Social Mention is a real time social media management tool that performs search analysis on user generated content across internet for any given company, product/service or search term. With very up front, this tool gives most recent relevant results, frequency mentions, metrics on unique authors, reach, sentiments and top keywords and that is the main reason it counts in superior on every social media experts shortlist.
Buffer- Buffer is very effective and fast social media marketing tool for sharing content through social streams like Facebook, Google+, LinkedIn, and Twitter. Buffer is very helpful for small businesses that don't have time or enough resources to manage their social media channels and update them regularly to maintain the social presence. You can schedule bulk posts ahead of time in the queue.
There is no question that social media usage continues to grow in a superfast manner- and it is not about to close. So, it is extremely essential to manage all your social accounts to build a strong business presence which in turn cater leads and revenues. Follow these top five social media tools to bring effectiveness and productivity in your business. Choose best internet marketing agency to ensure immense growth.